Language
ENBIO PRO autoclave for sterilization of veterinary and medical instruments (CCB)
Bestseller
We recommend
Sale
Promotion
New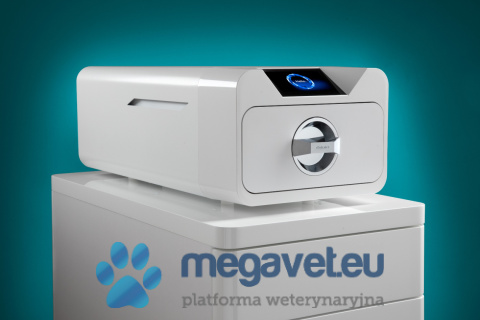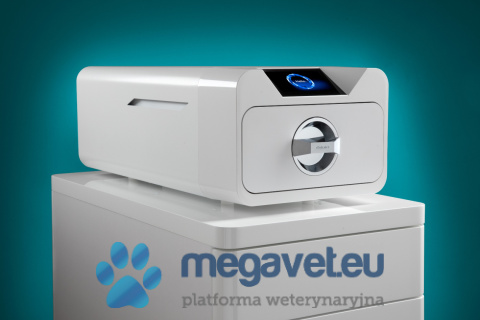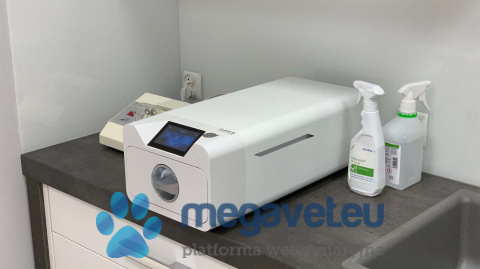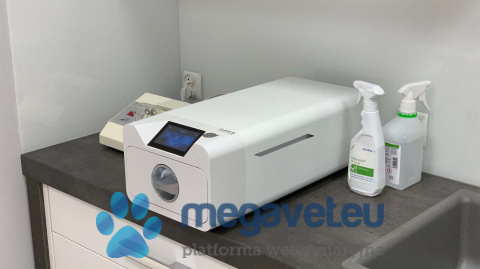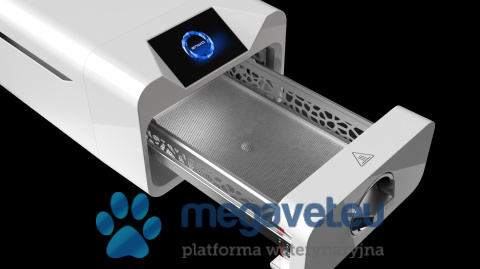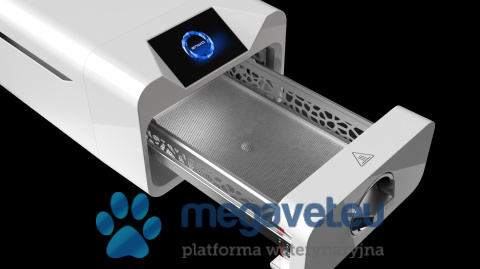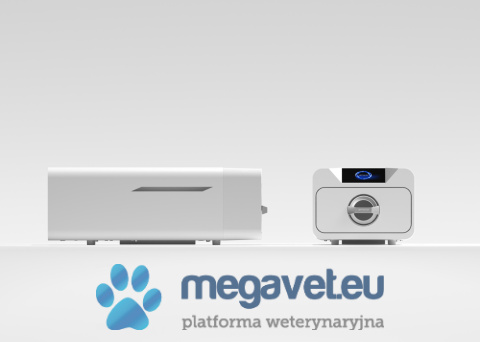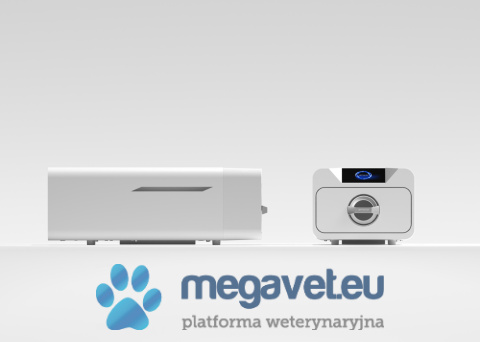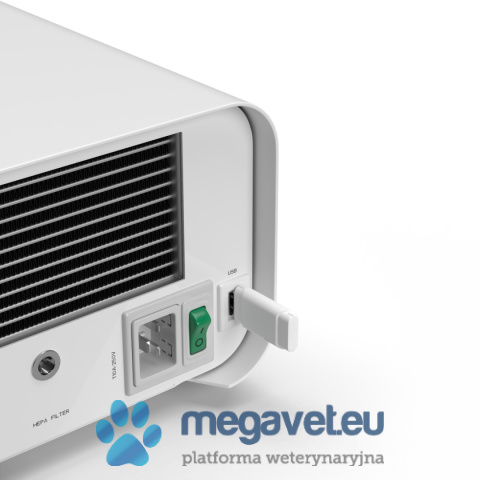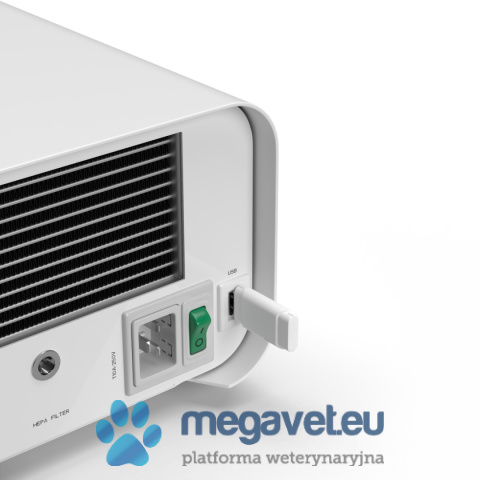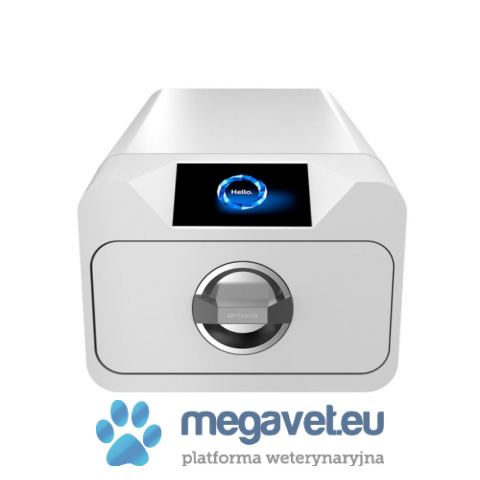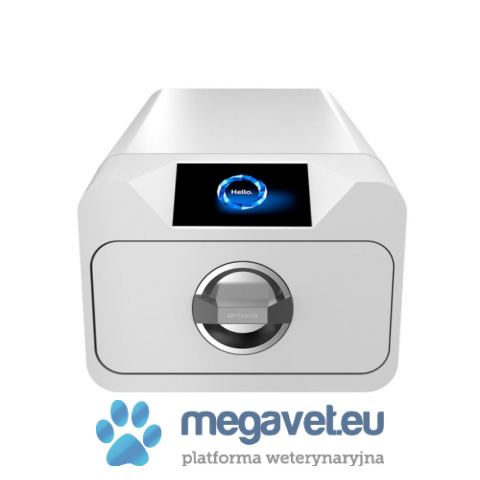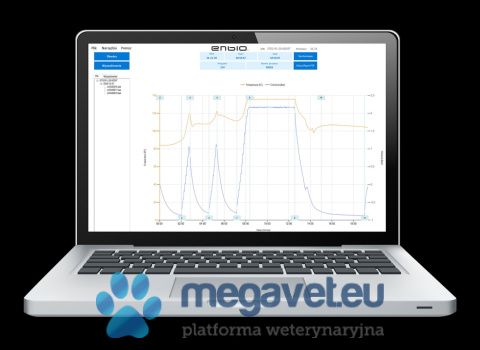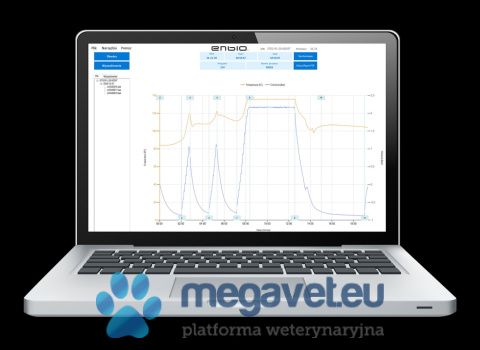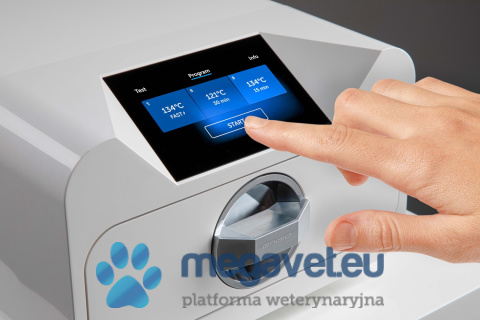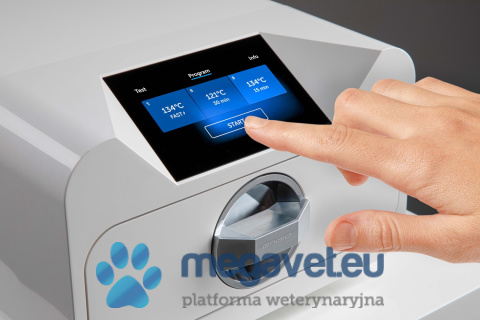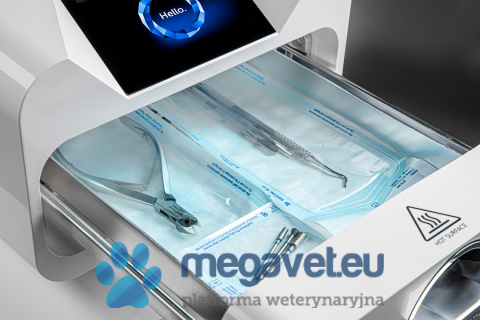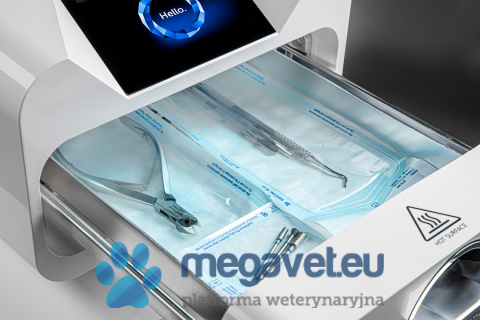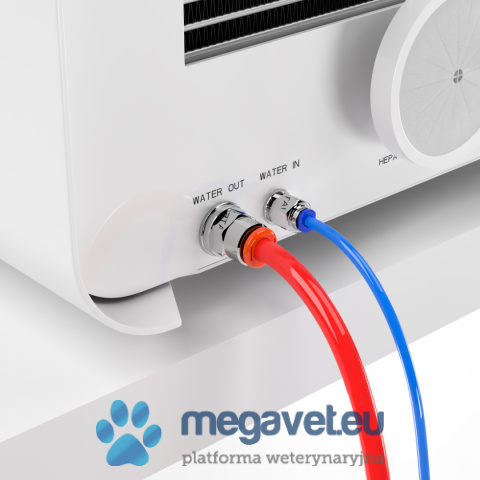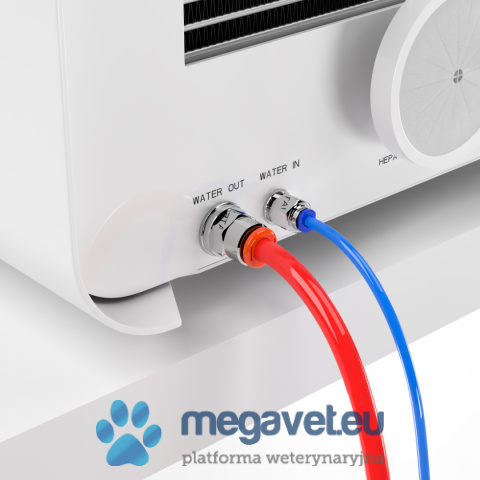 Autoclave for sterilization of veterinary, surgical and dental instruments - 16 packages of packaged tools - FAST process - 10 minutes (unpackaged tools) - Capacity: 5.3 l, fits all common implant cassettes - Possibility of sterilization of instruments in bulk or in packages - 2 years warranty, 24/7 service (we send a replacement or new device) - Does not require notification to the Office of Technical Inspection
| | |
| --- | --- |
| Shipping within | 1-30 working days |
Description

Ask a question
ATTENTION PROMOTION!!!
Get a discount on your device
ENBIO PRO veterinary autoclave
1. Go directly to the 👉 official distributor of 🌐 https://claveclub.pl/
2. Add the product to the cart, and then in the 🛒 discount code field enter: Megavet
Thanks to this, you will pay only 8897 PLN gross !!! *
Are you interested in other forms of financing - call us - tel. +48 516 71 33 66
*) it may happen that this code will cause a larger discount, but I don't think you will blame 😉 us
Are you looking for a capacious autoclave of the highest class, which at the same time is the fastest on the market? This is Enbio PRO - Swiss quality and unique technology. Steam sterilization is currently the most commonly used method of sterilizing instruments. It is believed to be the fastest, most reliable, economical and ecological method of sterilization.
When you buy an Enbio PRO autoclave, you will receive the Enbio Magic Filter for FREE: it is a product that will change the work of your office forever. Thanks to its innovative technology based on ion exchange resin, it enables the reuse of used water in subsequent sterilization processes. Magic Filter follows the idea of "less waste" and also makes you do not have to worry about constantly changing water bottles. It is a product that respects your time and money while supporting our environment. Lifespan: about 400L.
Even more capacious!
It fits into any interior thanks to its compact size (27 x 20 x 56 cm). At the same time, it can accommodate all tools, whether packed or sterilized in bulk. Allows sterilization of up to 16 packs per cycle.
Silent
Casual conversation with a working Enbio autoclave? Or maybe a cup of coffee? No problem! It is so quiet that you can relax with it (49db).
Fast and effective
Why do something for an hour when you can do it in 10 minutes? Enbio is the fastest autoclave on the market. And by the way, it is incredibly intuitive and easy to use.
Exact
ENBIO PRO sterilizer records the number of processes performed. This informs you when the consumables of the device should be replaced and about the upcoming service inspection.
Intuitive and easy to use
No programming or login. To get started, just go
Connect. Starting the process is just 2 clicks.
Automatic reporting
The Enbio autoclave saves all reports on the USB flash drive attached to the device, which can be easily viewed on a computer. In addition, it contains the full version of the user manual, warranty conditions and CE certificate.
Award-winning design
Enbio is the winner of the prestigious Red Dot Design Awards
Contents of the Enbio PRO set
When buying an Enbio PRO autoclave, you receive:
- ENBIO PRO sterilizer
- Water and condensate connection hoses
- HEPA filter
-Manual
- TÜV certificate
- ENBIO PRO Certificate
- Device evaluation report
-Usb*
*Pendrive is a carrier of all sterilization reports made on a given device. In addition, it contains the full version of the instruction manual, warranty conditions and CE certificate.
| | |
| --- | --- |
| Power | 230V/50Hz |
| Power | 3250W |
| Maximum current consumption | 15 amps |
| Working pressure | 2.1 Bar |
| Maximum pressure | 2.3 Bar |
| Scales | 20 kg |
| Maximum process temperature | 138°C |
| Process chamber volume | 5.3L |
| Process chamber dimensions | 300 x 200 x 90mm |
| External dimensions of the device | 561 x 270 x 202mm |
| Protection | IP20 |
| How data is archived | USB disk |
Compare device programs
| | | | | |
| --- | --- | --- | --- | --- |
| | 134°C FAST | 134°C | 121°C | PRION 134°C |
| Class | S | B | B | B |
| Total process time | 10 mins | 18 mins | 31 mins | 43 mins |
| Sterilization time | 3.5 min | 4 mins | 15 mins | 18 mins |
| Drying time | - | 4 mins | 5 mins | 5 mins |
| Number of pre-vacuums | 1 | 3 | 3 | 3 |
| Type of input | Unpackaged only | Packaged and unpackaged | Packaged and unpackaged | Packaged and unpackaged |
Looking for something more? We are happy to help!
Submit a free request for quotation - Add an Ad and we will take care of the rest.
Conditional access to
megavet.eu portal
Access to the content of the megavet.eu portal is possible only for persons practicing the medical profession or trading in medical devices.
Are you professionally related?
with the medical or veterinary industry?