Language
2023.03.26 VetCo workshops - ECC - drains, probes, catheters
Description

Ask a question
Practical workshops: ECC - drains, probes, catheters
Date - March 26
Location - SpecVet Clinic, Rostafińskich 4, Warsaw
Lecturers – vet. Rafal Boroń
Price - 2500 PLN
Price with the code "megavet" -

2400 zł
Enter the discount code during registration on the event organizer's website
https://vetedu.com.pl/szkolenia/eCC-dreny-sondy-katetery
VetCo workshop program
ECC - drains, probes, catheters

26 March, Sunday
Registration: from 8: 30 a.m.
Start of the workshop: 9: 00 a.m.
Ends: approx. 17: 00
The end time of the class may differ slightly from the plan depending on how much time the practical classes will require and how much the group will be involved.
During the workshops, coffee breaks and an hour-long lunch are planned.

These are practical classes on which we will:
Wear an intranasal oxygen catheter

Put on a nasoesophageal nourishing catheter

Put on a nutritional esophageal catheter

Put on a central venous catheter (Seldinger method)

Perform a tracheotomy and insert a tracheostomy tube

Perform drainage of the pericardial sac (pericardiocentesis)

Perform puncture and drainage of the pleural cavity (thoracocentesis)

Attach a drain into the pleural cavity (Seldinger method and trocaring method)
Lecturer
Rafal Boroń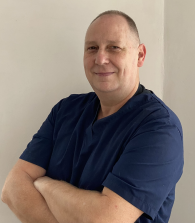 Dr Rafał Boron PgCertSAECC MRCVS
Rafał Boroń graduated from the Faculty of Veterinary Medicine at the Agricultural University of Lublin in 1996. After 10 years of work in a veterinary clinic in Poland, he moved to Great Britain, where he initially worked in a clinic in Scotland. Since 2006 he has been associated with Vets Now – the world's largest group dealing with Emergency & Critical Care cases. Vets Now has three referral hospitals and 56 ECC clinics across the UK. Initially he worked as a Veterinary Surgeon, then as a Principal Veterinary Surgeon in two clinics (Derby and Stoke-on-Trent), and currently works as a Clinical Leader Veterinary Surgeon in a clinic in Stoke. In 2019, he completed a specialization in Emergency & Critical Care (PgCertSAECC) signed by Nottingham University and BSAVA.
Every year he participates in international conferences and trainings on veterinary medicine in the field of ECC: both in Europe (British Congress Vets Now and European ECC Symposium – EVECCS) and in the United States (International ECC Symposium – IVECCS).
He conducts ECC trainings in Great Britain and Poland as part of the Polish Society of Veterinary Emergency Medicine (PAVECC) and is a co-organizer of ECC trainings for veterinarians .
Course certified by KRILW – 20 educational points
Looking for something more? We are happy to help!
Submit a free request for quotation - Add an Ad and we will take care of the rest.
Conditional access to
megavet.eu portal
Access to the content of the megavet.eu portal is possible only for persons practicing the medical profession or trading in medical devices.
Are you professionally related?
with the medical or veterinary industry?