Language
2023.05.20-21 VetCo Conference - Gastroenterology of dogs and cats
Description

Ask a question
International conference: Gastroenterology
Date – May 20-21
Location – Airport Hotel Okęcie, Warsaw
Lecturers – Prof. Jan Suchodolski, Dr. Fabio Procoli
Price – until April 24: 950 PLN, from April 25: 1400 PLN
Price withcode "megavet" – 100 zł cheaper
Enter the discount code during registration on the event organizer's website
https://vetedu.com.pl/szkolenia/gastroenterology-Conference
VetCo conference program
GASTROENTEROLOGY
REGISTRATION FROM 7:00
CONFERENCE STARTS AT 9:00

20 May, Saturday
Session I, 9:00-12:30
| | |
| --- | --- |
| Pathophysiology of chronic enteropathies – a new approach | J. Suchodolski |
| Coffee break | 10:00-10:15 |
| Intestinal dysbiosis: how to identify it and the role of the microbiome in health and disease | J. Suchodolski |
| Coffee break | 11:15-11:30 |
| Treatment of chronic enteropathy: why diet and fiber should always come first | J. Suchodolski |
| Lunch | 12:30-13:30 |
Session II, 13:30-17:00
| | |
| --- | --- |
| Protein loss in dogs with enteropathy: when things don't go well | F. Procoli |
| Coffee break | 14:30-14:45 |
| Chronic hepatitis in dogs: if you do not do a biopsy, you will never know | F. Procoli |
| Coffee break | 15:45-16:00 |
| Case report with Q&A session | J. Suchodolski & F. Procoli |
21 May, Sunday
Session I, 8:30-12:00
| | |
| --- | --- |
| Feline fatty liver: understand to avoid | F. Procoli |
| Coffee break | 9:30-9:45 |
| Diagnosis and management of cholangitis in cats | F. Procoli |
| Coffee break | 10:45-11:00 |
| Treatment and diagnosis of pancreatitis: old and good methods and novelties | F. Procoli |
| Lunch | 12:00-13:00 |
Session II, 13:00-16:30
| | |
| --- | --- |
| Enteropathogens in acute and chronic intestinal diseases: why we should ignore most of them | F. Procoli |
| Coffee break | 14:00-14:15 |
| The use of probiotics and fecal microbiome transplantation: when and how | J. Suchodolski |
| Coffee break | 15:15-15:30 |
| Case report with Q&A session | J. Suchodolski & F. Procoli |
| Conclusion | 16:30 |
Lecturers
Jan Suchodolski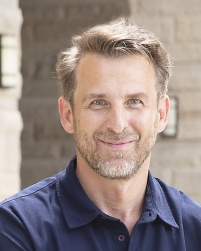 Professor, Small Animal Internal Medicine Associate Director for Research Head, Microbiome Sciences Gastrointestinal Laboratory, Texas A&M University

Jan S. Suchodolski is a professor in small animal medicine, associate director for research, and head of microbiome sciences at the Gastrointestinal Laboratory at Texas A&M University. He received his DrVetMed from the University Vienna, Austria and his PhD in veterinary microbiology from Texas A&M University. He is board certified in immunology by the American College of Veterinary Microbiologists (ACVM). His research is focused on developing biomarkers for gastrointestinal disease and therapeutic approaches for the modulation of the intestinal microbiota. He has authored or co-authored more than 360 peer-reviewed articles in the area of veterinary gastroenterology and microbiome research.
Dr. Fabio Procoli
DMV, MVetMed, DipACVIM, DipECVIM-CA (Internal Medicine), MCRVS, Anicura Ospedale Veterinario and Portoni Rossi (Bologna, Italy). Head of Internal Medicine Department

Fabio Procoli graduated from the University of Bari, Italy in 2003. He worked in small animal general practice in Italy and the UK for 5 years. In 2009 he completed a rotating internship at the Royal (Dick) School of Veterinary Sciences in Edinburgh (Scotland). In 2012 he completed a 3-year a residency program in small animal internal medicine at the Royal Veterinary College in London, (England). In 2013 and 2014 he was awarded the title of board-certified specialist in small animal internal medicine both by the American (ACVIM) and the European College of Veterinary Internal Medicine (ECVIM). In 2014 he completed a 1-year research master degree at the Royal Veterinary College in London on the genetics of chronic enteropathy in Germans shepherd dogs. From 2014 to 2017 he has been Deputy Head of Internal Medicine at Anderson Moores Veterinary Specialists in Winchester (UK). From 2017 he is Head of Internal Medicine at Anicura Ospedale Veterinario Portoni Rossi in Bologna (Italy). Fabio has authored and co-authored publications in national and international peer-reviewed journals on the topics of small animal gastroenterology and internal medicine. He is author of the Feline Gastroenterology textbook published by Edra (2021 Ed). He has widely spoken and lectured at national and international continuing education events and courses on all topics of small animal gastroenterology and internal medicine. He is Vice-President of the Italian Small Animal Internal Medicine Society, Vice-President of the European Comparative Gastroenterology Society, member of the ECVIM Exam Committee and board member of the Companion Animal Fecal Microbiota Transplantation Consortium.
Conference certified by KRILW – 35 educational points
Looking for something more? We are happy to help!
Submit a free request for quotation - Add an Ad and we will take care of the rest.
Conditional access to
megavet.eu portal
Access to the content of the megavet.eu portal is possible only for persons practicing the medical profession or trading in medical devices.
Are you professionally related?
with the medical or veterinary industry?